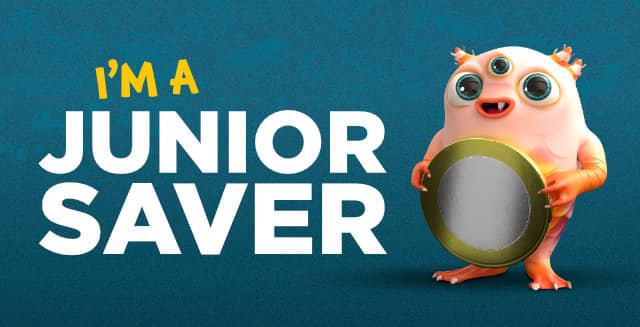 Minor's Saving Account (Under 16).
Opening a minor's saving account is the most effective way to teach your kids money management and budgeting skills, as well as the value of work and reward.
Opening a minor's saving account with the credit union means they can save in a welcoming, member-owned environment at the heart of the community.
Below, we've included some frequently asked questions around minor's savings accounts, but depending on your local credit union, the policy can vary. Why not contact us about opening an account today?
What is a Credit Union Minor's Savings Account?
A credit union minor's savings account, sometimes known as a junior account, is a savings account for a member who is under the age of 16. The savings account is the sole property of the minor in question and no one else is entitled to use it for his/her own benefit.
How to Open a Credit Union Minor's Savings Account
To become a minor member of Irvinestown Credit Union Ltd the account must be opened by one or both of the childs parents.
A minor member is aged from birth to 16
You can become a minor member of Irvinestown Credit Union Ltd if the parent and child reside within the bond area. The bond area being the parishes of Drumlish and Kilskeery
What is Needed to Open a Credit Union Minor's Savings Account?
We need at least two forms of ID.
1. The child's birth cert or a passport.
2. Proof of child's address: e.g. utility bill in parents or guardians name.
Who can Lodge Money into the Savings Account?
Anyone can lodge money into the child's account.
Who can Withdraw from the Minor's Saving Account?
Withdrawals from a minor account can only be permitted with the signature of the parents or parent who opened the account.
The child's signature is also required if they are seven years old or over.
Changing to Adult Member.
On their 16th Birthday our minor members are transferred to our adult section, however udpated ID and a new adult application form must be completed.
School's Saving Scheme
Our School's saving scheme is back after being suspended due to covid. Our Staff are back out to our schools every Wednesday.
We will be calling to ST. PAUl'S P.S, KNOCKNAGOR P.S., ST. SCIRE'S P.S., QUEEN ELIZABETH P.S. once a week and, in doing so, help the children to get back into the saving habit.
Any parent whose children are not in this scheme can find out more information by contacting, either the school or our credit union.
Any teacher / principal in another school in the IRVINESTOWN, BALLINAMALLARD, KILSKEERY or TRILLICK area wishing to join our scheme can contact us for more information and we will be happy to oblige.
Please Note, withdrawals can only be made in the office.